Author: baby cloth
If you've recently become pregnant you may be wondering how many items of baby clothing you'll need to be prepared for your baby's arrival. Even if you don't usually think of yourself as an organised person, it still may put you at ease to know that at least a few things are taken care of before bubbie gets here. It is unrealistic for most to assume there will be plenty of opportunity after the baby comes to go out shopping. It is definitely more likely that the more that is done before your baby comes, the more relaxed and comfortable the parents will be. -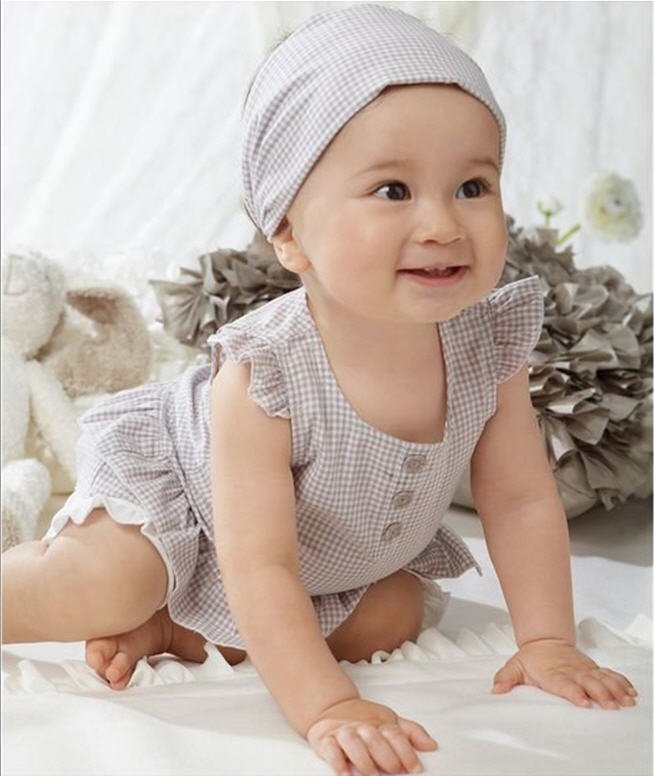 The last thing a new mother is wanting to do, is to spend her day out shopp
ing with a tiny new baby. Even if the baby is very happy and sleepy it's not ideal to be driving around shopping. Childcare is an option but for such a new one, many mothers will still be breastfeeding and find it difficult to stop what they are doing every two hours or the option of expressing in between feeds can be exhausting. Some mothers will run into problems during childbirth and may have had a c-section or other complications that may make it difficult to get out to buy baby clothing also in the first few weeks.
So how much do you need to buy as far as baby clothing goes? The first few months your baby will usually grow through the first few sizes pretty fast. This makes lots of mothers think they might not need very many suits but it is important to look at how much you will want to be washing and drying baby clothes. Some babies dirty up their clothes faster than others. If your baby suffers from anything like reflux they will sometimes vomit on their clothes more than other babies. While some mothers feel their baby gets vomit on them more often anyway! Your baby may be fine in one outfit for the day and a fresh one after bathtime for the night, other babies will need 3-4 outfits a day. So if you base your estimate on somewhere in between you may feel comfortable having 10 suits in a particular size and only need to wash a couple of times a week.
Article Source: http://www.articlesbase.com/clothing-articles/buying-baby-clothing-1650180.html
About the Author
For a newborn baby idea look no further than online organic baby clothing store Bamboo baby.